Performance exploring ideas of 'queer listening'. It imagines listening as a reaching out, listening past the dominant noises, towards other, marginalised 'queer' sounds and communities, to find and connect through an (imagined?) remote, sonic intimacy.
Performed at 'Ending the Void'; Hundered Years Gallery
Curated by: Live Art and Performance Group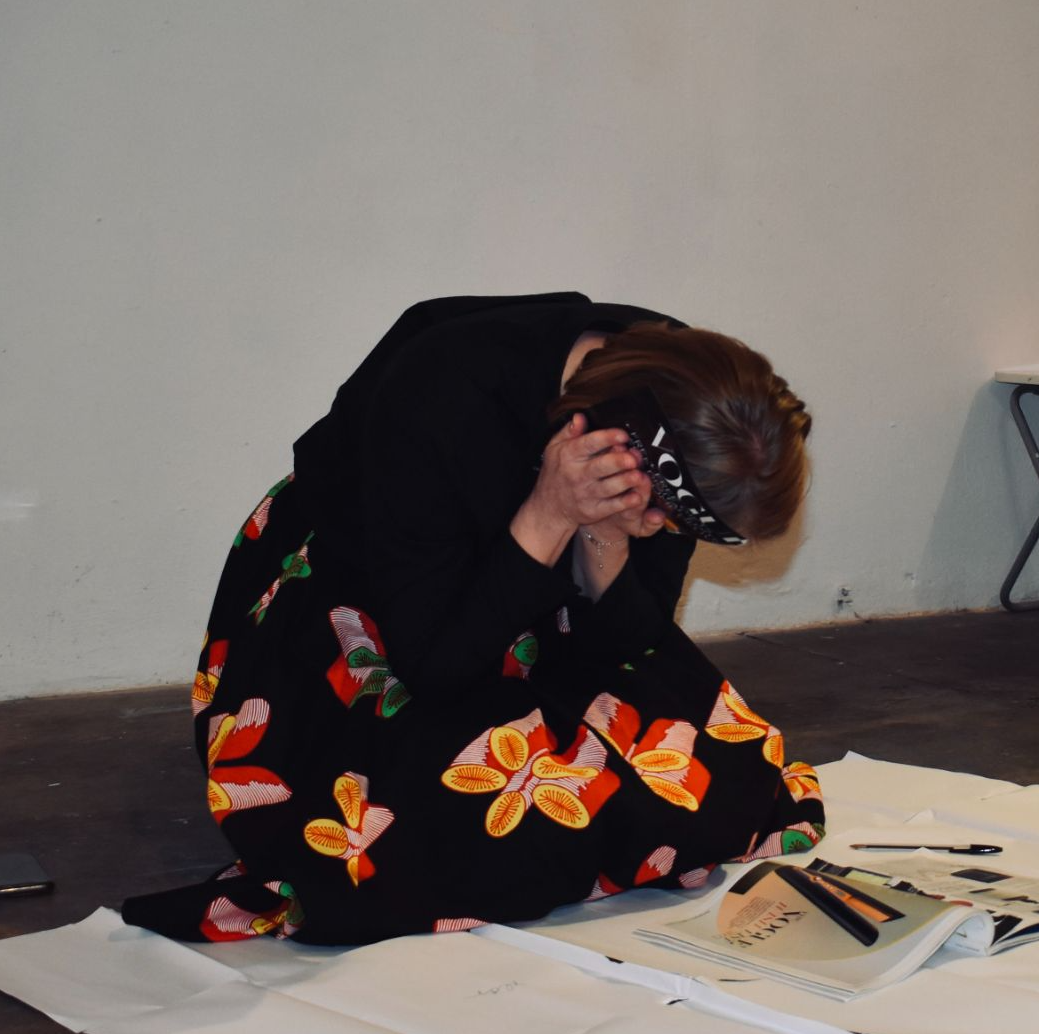 VIDEO DESCRIPTION:
Female artist is kneeling on the floor, next to a large piece of white paper. She is leafing through magazines, now and then pulling out a page. When she does rip out a page, she holds it to her ear and listens carefully for a little while. She then makes notes/draws on the withe paper in front of her. She repeats these actions several times.